I remember back a few years ago we had snow on Mothers Day. This is not such a rare occasion in this part of the country where the plant by date is Memorial Day.
My Mom has a Cup and Saucer Magnolia and while we see more and more in our Zone 4 the chance that frost will kill the blooms any given year is high.
Most of what I have been able to glean from tree sites say this one is zone 5 to 8. That said this would not be the first plant to make this Cup and Saucer Magnolia out of Zone.
As it is, at the time of this post, the temperature is in the mid 30's and with luck it will stay above freezing tonight. The temps for the next week or so are suppose to be moderating so the chances are the tree will bloom.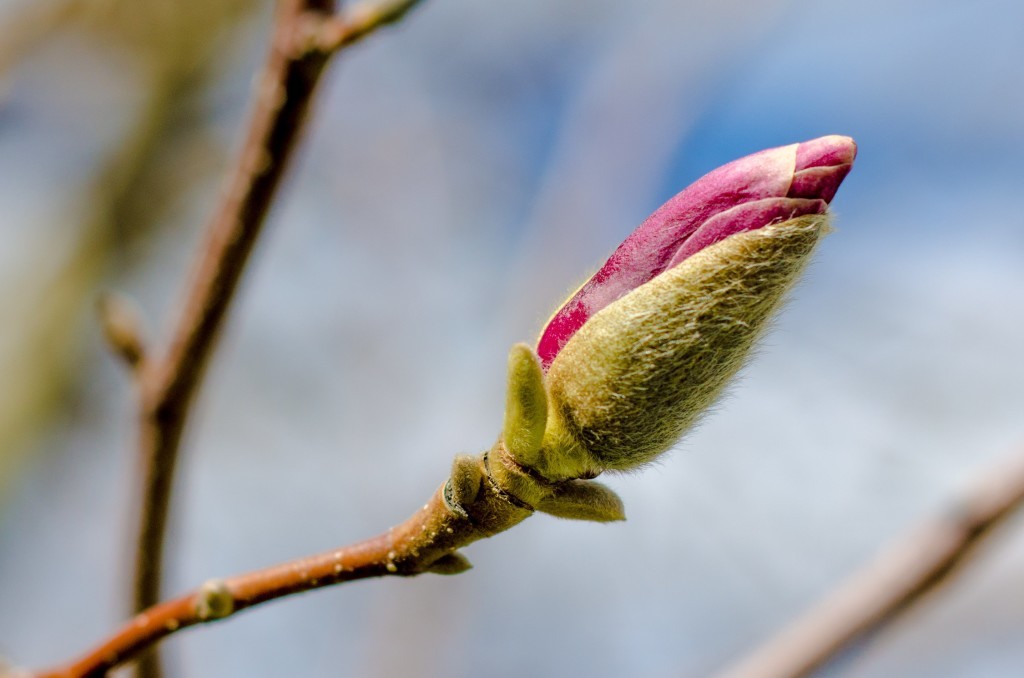 The fact that this flower bud is nice and green with a hint of the red showing means this will blossom. Had this bud been frozen the color would be black and the buds would simply fall to the ground.

So while the tree will grow in a zone 4, it will not always bloom. This year, as we ease into spring looks like a good year for an out of zone cup and saucer magnolia.

Please share this page