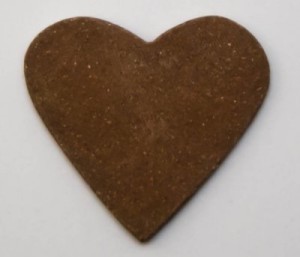 The dark stoneware color is the colored of this type of clay once it's been high fired in our kilns.
Two colors of clay go into the stoneware maple leaves and this is the darker one.
The dark stoneware clay would not make a good aroma ornament because it is too hard to take on the oil but it is perfect for the wind chimes. Stone ware clay would be fine for ornaments if the oil was not a consideration. After all not all ornaments need to have fragrance!
It's a nice earthy color and we find that there are countless variations in color caused by variations in the temperature of the kiln or manufacturing irregularities in the manufacture of the clay.
These differences in hue and tone make the dark stoneware favor color a more interesting clay for a truly natural feel.
---
Share This Page