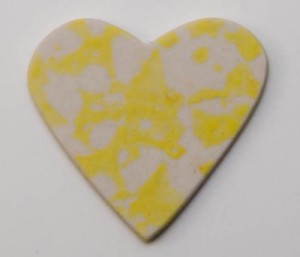 Who could ever think of a more cheerful color than yellow. Its the color of bright sunshine and lends its self to happiness and energy.
Yellow is the warming color of the ribbons we use to welcome loved ones home.
Yellow favor color matches well with other pastels and is striking on the white clay.
---
Share This Page