The cherry tomatoes are coming in good and their first for us but they all are late compared to other gardeners. We started late this year but we are only a bit behind at this point. Growing so many cherry tomatoes was an experiment that is going well.
The main problem is how to get rid of them. Giving them to friends and family works fine but we had high hopes of selling them at farmers markets.
Farmers markets are fine to visit but for us the time spent is not productive. Our present arrangement does not allow use enough space out front for a proper vegetable stand.
So we will continue to experiment in the hopes that we can find a better spot in the future.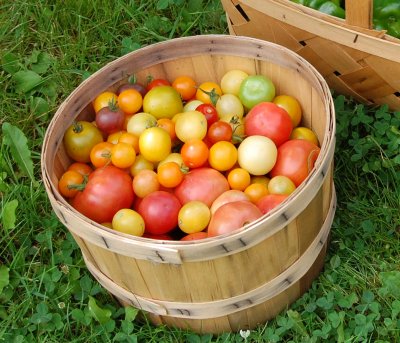 Please share this page