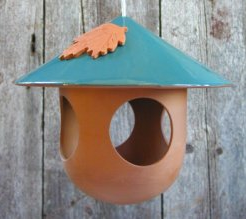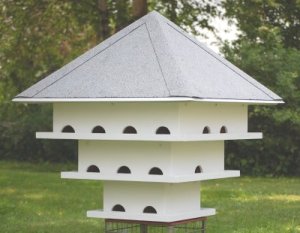 Wild Bird Feeders, Houses, Baths and more!
It has been some time since we worked on our website and we hope the changes we have made will help make your visit pleasant.
We are still offering our popular designs for both feeders and houses and we have added some wooden numbers as well.
There are several wood feeders and houses in the pipeline as well as bat houses, mason and bumble bee houses.
In addition to our wild bird feeders and houses we offer hand crafted wind chimes and aromatherapy diffuser ornaments.
As with our wild bird items, we make the ornaments and wind chimes in our studio, one at a time.
Our resources section has sources for bird watching information that we feel is of interest to professional and novice bird watchers.
We are constantly adding to our feeder tip page and welcome submissions from readers.