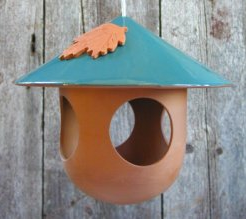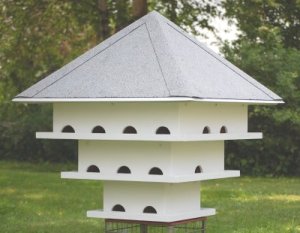 Wild Bird Feeders, Houses, Baths and more!
Our bird feeders, houses and accessories are original designs and produced in our Northern New York studio.
We are still offering our popular designs for both feeders and houses and we have added some wooden items as well.
There are several more wood feeders and houses in the pipeline as well as bat houses, mason and bumble bee houses.
We test each feeder, house and accessories to verify durability and the wile birds likability.
A bird house or feeder is not very useful if it falls apart after a season or worse yet, if the wild birds will not use it.
Wild Birds Blog Section
In addition to feeders and houses our site includes a Wild Birds Blog section featuring Wild Bird Photos in their natural environment. We will be adding wild bird photos and articles on a regular basis so please check back to see the latest additions.
Our resources section has sources for bird watching information that we feel is of interest to professional and novice bird watchers.
We are constantly adding to our feeder tip page and welcome submissions from readers.